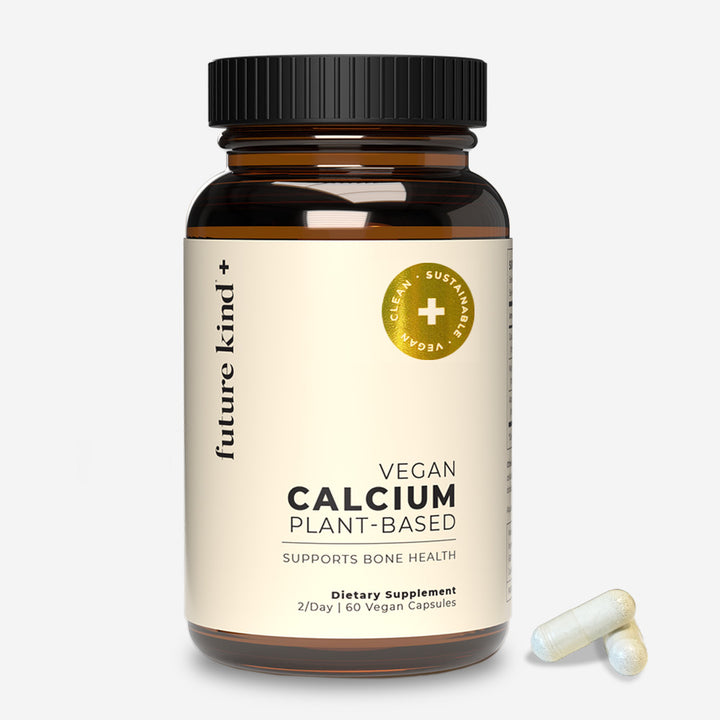 ×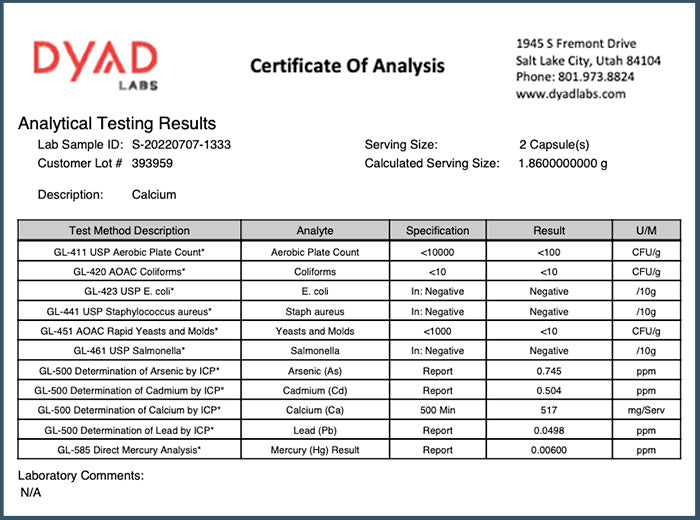 ---
Get it by
100% plant-based vegan calcium made from red marine algae, grown in the pristine waters of Iceland. It's as exotic as it sounds! It's also naturally rich in magnesium.
🦴 Supports bone & teeth health
🌱 100% plant-based calcium (no synthetic)
🇮🇸 Grown in Iceland
For continental US orders we offer FREE expedited shipping ( 2 - 6 days) for all orders over $70, otherwise it's just a flat rate of $6.95. For US orders we offer returns within 30 days of your order, less the cost of shipping. For Hawaii and US Territories, shipping is $10.95.
For international orders we offer weight-based shipping costs, with shipping times varying from 6 to 20 business days. We offer both a duties paid and unpaid option, but please kindly understand that we can't accept responsibility for any duties or taxes your country imposes. For international orders we offer returns within 30 days of receipt of your order, less the cost of shipping.
Unfortunately shipping for our Super Vegan, Sleep Supplement/Gummies and Turmeric are not currently available to the EU, Japan, Korea, Brazil and Israel due to recent changes in regulations.
Subscriptions with different frequencies: If you select multiple subscription delivery frequencies (e.g. one every 30 days and one every 60 days), you will be charged based on the price of each shipment. US Shipments over $70 in value will continue to receive free shipping.
Form: Capsules (60)
Serving Size: 2 per day
Number of Servings: 30
Product Weight: 0.2 lb
Take 2 capsules daily with or without food.

Do not exceed the recommended intake
Contains no: GMO's, gluten, wheat, yeast, nuts, soy, sugar, salt, animal derivatives, artificial colors or preservatives.

Pregnant or nursing mothers, anyone under the age of 18, and individuals with a known medical condition should consult a physician before using this or any dietary supplement. Do not use if you are allergic to any ingredients in this product. Keep in a cool, dry place, out of direct sunlight and out of reach of children.

As a 100% vegan brand, we don't use any animal products in our ingredients, however, as with almost all supplement brands, our products are manufactured in shared facilities, meaning for those with severe allergies, we can't make any guarantees against cross contamination.

ERROR ON LABEL - FINE FOR PREGNANT AND UNDER 18:
Oh dear, in all the excitement of our brand new labels we accidentally copied over the incorrect caution statement, that says pregnant and those under 18 shouldn't use the product. In actual fact, these products are absolutely safe for pregnant women and children under 18, however, those who are pregnant or under 18 should consult a physician before use.